In my point of view, Coursera was one of the best and well design websites. Because compared to the other website when we try to hit the URL and land on the home page, we will welcome the promotions offer like the pop-up, etc because this website will start to create problems for the user. But this website, has maintained the standard for the website, and the website is very user-friendly, when a student completes any part of the course, the website maintains the track of the completion of the course part, which will help the user to analyze the completion part based on he can able to prepare for the next step.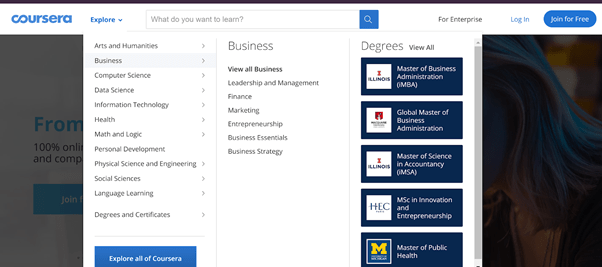 The other website which is well designed is google search, before google search, we have other search browsers, we put all the search engines will display the lack of content and shows irrelevant content to the user, but the invention of the google search engine has changed the complete the search engine industry, now used as full control over the search, the user can able to fix what he wants to see, and when he searches for anything he can able to get more option to get the information. As the google search starts they carbon neutral program to help the environment. In the google search we simple way to search where we can get accurate or similar information on what we are searching for. And the UI design for the search is very simple so that the next billion users (NBU) can also able to understand.
Flipkart is one of the shopping websites in my country India, which is the competitor of amazon in my country. This website has an good design, in the intial home page we can able to see the category in which we need to shopping, based on our choice we can able to see the category and explore all of them, in the product list can able to filter out and we can able to see the product based on the cutomer ratings,availability,price and other factors.In the payment method we have lot of option to pay with.